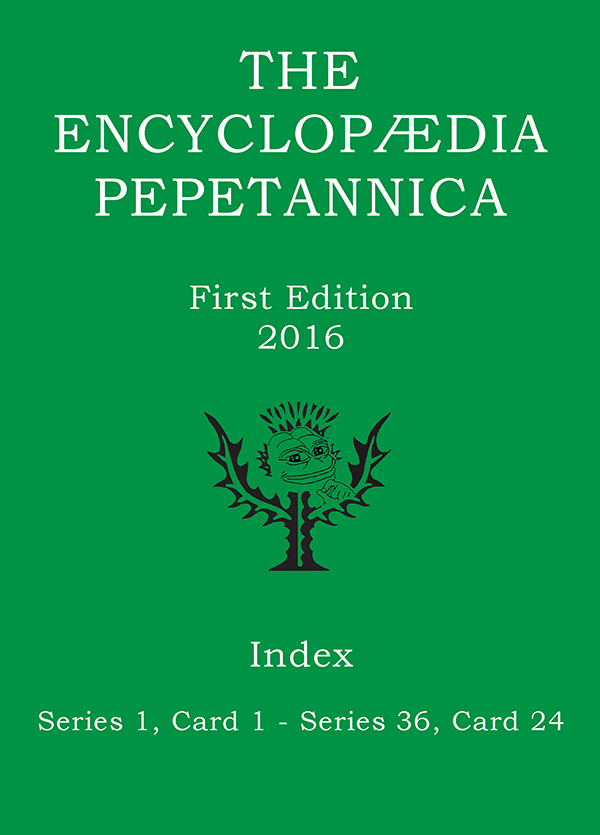 The Encyclopædia Pepetanica is a physical book that displays all 1,774 Rare Pepe cards in numerical order. It begins with Series 1, Card 1 – RAREPEPE and ends with Series 36, Card 24 – PEPEBUSHIDO. The included Table of Contents lists the page number that each Series begins on and the Index at the back lists cards in alphabetical order along with the page number the card appears on.
Book Details
Cover: 8-1/4″ (20.955 cm) x 10-1/4″ (26.035 cm)
Interior Width: 8″ (20.32 cm)
Interior Height: 10″ (25.4 cm)
Thickness: 1″ (2.54 cm)
Pages: 466
Weight: 3 lb 10 oz (1.64427 kg)
Full Color: Yes
Table of Contents: Yes
Index: Yes
---
This book will be an open edition.
The cover image is a parody of the early Encyclopædia Britannica's