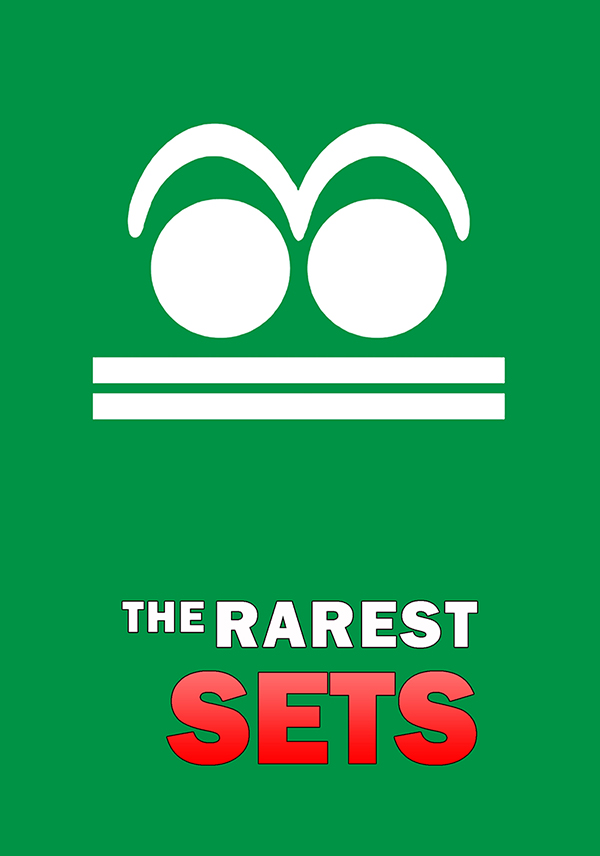 The Rarest Sets is a physical hardcover book of Rare Pepe cards which are displayed in sets rather than by series. All 1,774 cards are included (most in more than one set). Each book will come with proof of ownership in the form of a Counterparty Token (RARESTSETS).
Book Details
Cover: 8-1/4″ (20.955 cm) x 10-1/4″ (26.035 cm)
Interior Width: 8″ (20.32 cm)
Interior Height: 10″ (25.4 cm)
Thickness: 2.42″ (6.143 cm)
Pages: 797
Weight: 5.923 lbs (2.686 kg)
Full Color: Yes
Table of Contents: Yes
Index: Yes
Below you will find some sample pages from the book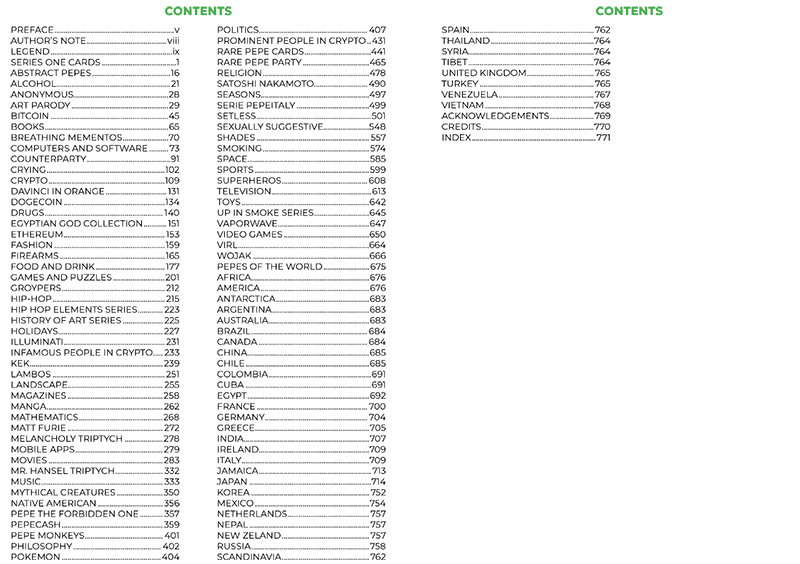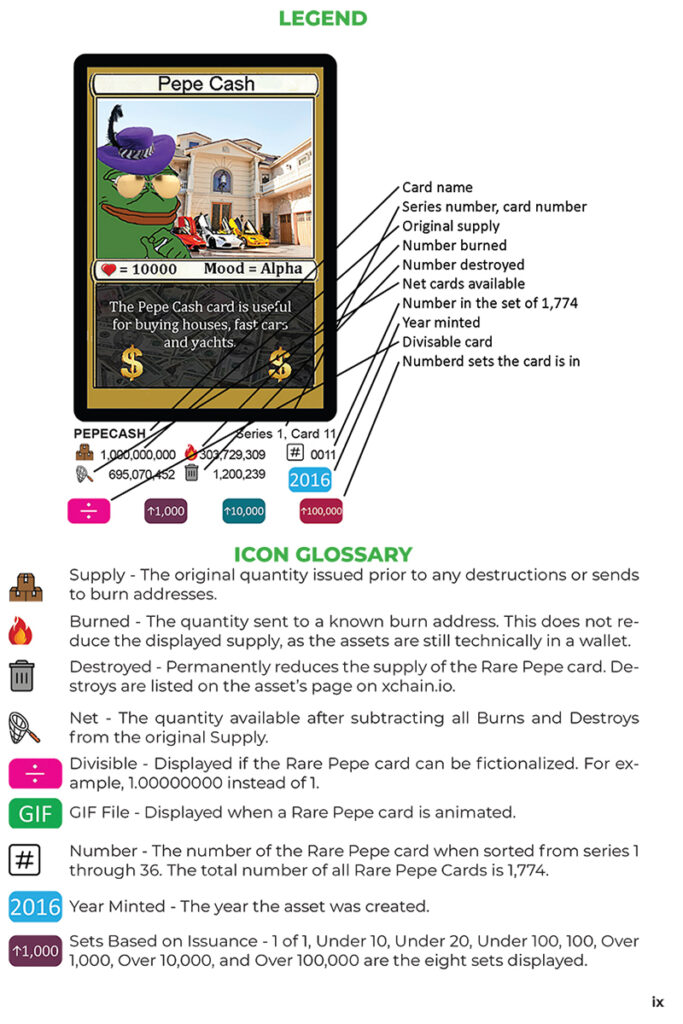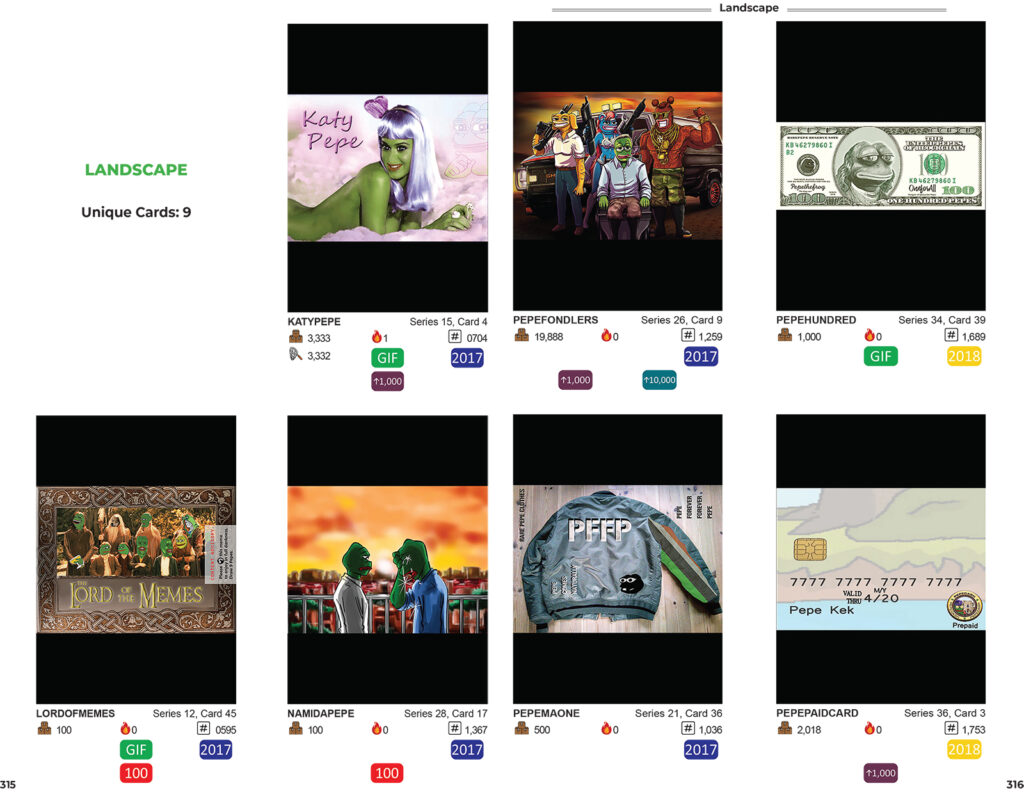 ---
This book will be limited to 100 copies.